Racking Peach Wine
It was a lot of fun, but personally I was wishing I was taller (or had a footstool) so that I could have helped a bit more - therefore it was mostly my job to 'suck' - get that siphon going. And this time that siphon tube seemed miiiiiighty long! As a result, things got messy.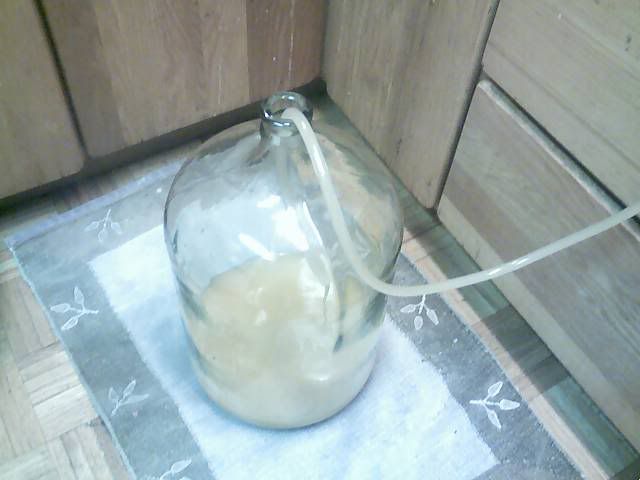 There it goes...
Lapis, surrounded by peach splatters, kept staring up at Scar.
....until he couldn't resist any longer...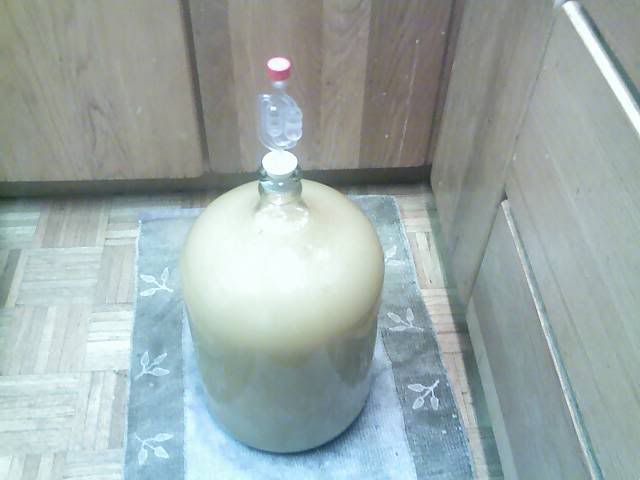 ...and there it is! It's bubbling away happily this morning, and is a lovely orangey color. It looks like peach nectar. There's a tiny (maybe 1 inch) 'crust' at the top of the neck, but lots of bubbles/carbonation going on - it's very lively!
Love you guys,
me